Service Solution Legal Support
Supporting clients for 15 years
Welcome to Service Solution Legal Support, your reliable resource for process serving. We are your Service Solution! We're a family and veteran owned and operated company, in business since 2008 and members of NAPPS- the National Association of Professional Process Servers- since 2009. Based in North Idaho, we have the resources to handle the local region and most of Idaho.
Conducting Foreclosure Sales
Why Choose Us
Professional and Reliable
We are diligent and persistent. We are timely in our paperwork and followup. We are honest in our results. If we say they are served, they are truly served. We are experienced and knowledgeable about our trade. We are professional and courteous at all times, even if our servee isn't.
Address
PO Box 1456
Hayden, ID 83835
United States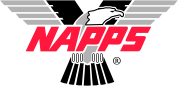 Need to take legal action?
Contact Us Today